[Dima Footsteps] Henan Daxin (Second Station)
---
Furniture factory case appreciation. . .


Henan Daxin Overall Kitchen Technology and Trade Co., Ltd. is an enterprise specializing in the production, research and development and supply of household cabinets and wardrobes. The company has won various awards and honors from the state for many times. As a leading enterprise in the industry, it has more than 1,000 Daxin brand stores in China to provide after-sales service, which is deeply recognized by new and old customers.
Cooperation project details
Production base : Zhengzhou, Henan
Process requirements : the edges of panel furniture parts are processed for sealing;
Product categories : whole house customization, cabinets, wardrobes, wooden doors;
Number of production lines : 10 double-end edge banding machines and 18 automatic edge banding machines.
Dima automatic edge banding machine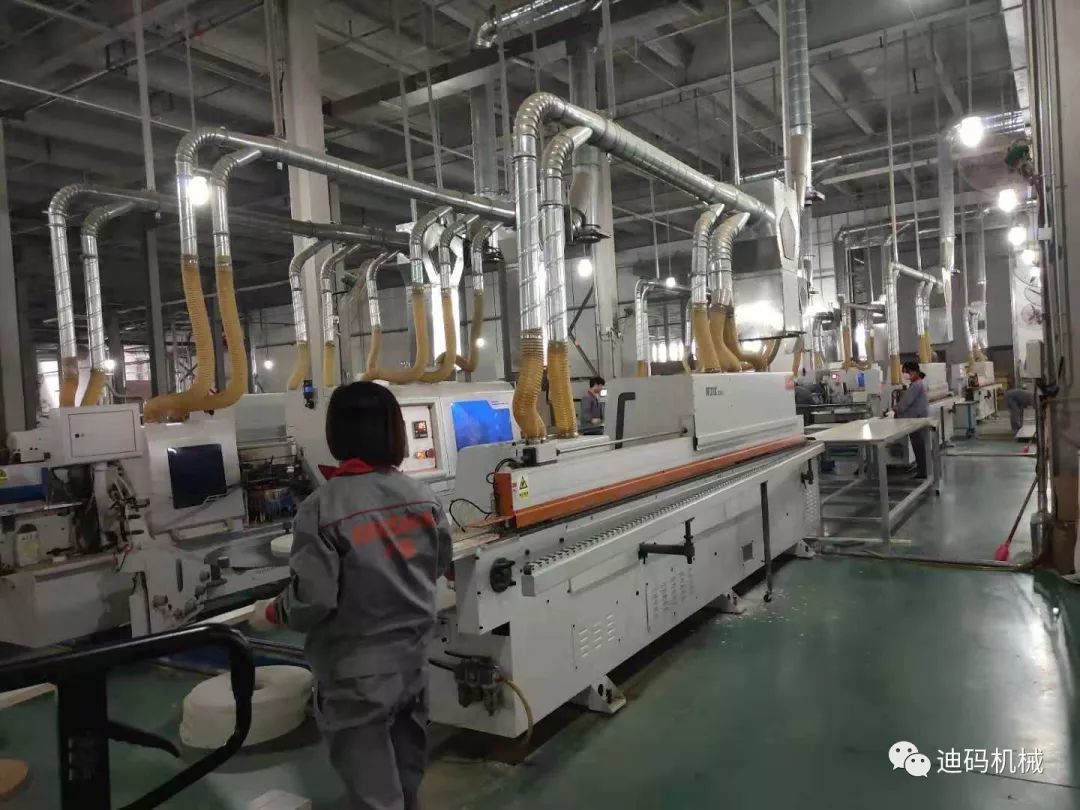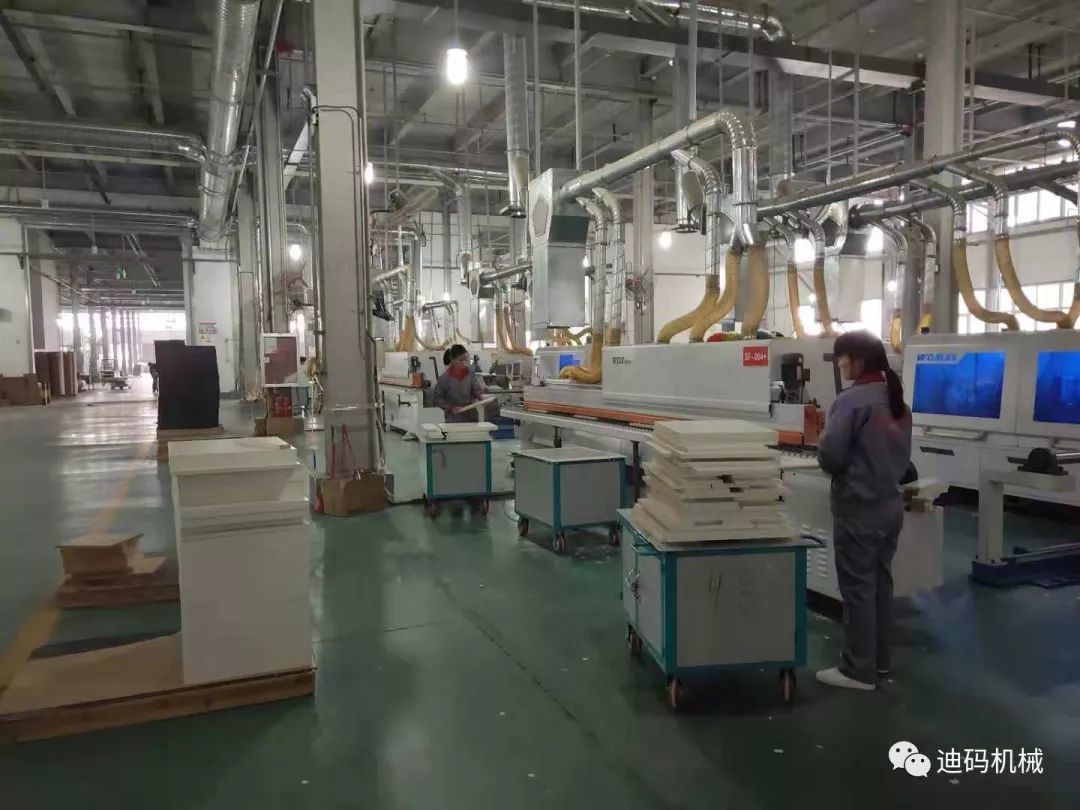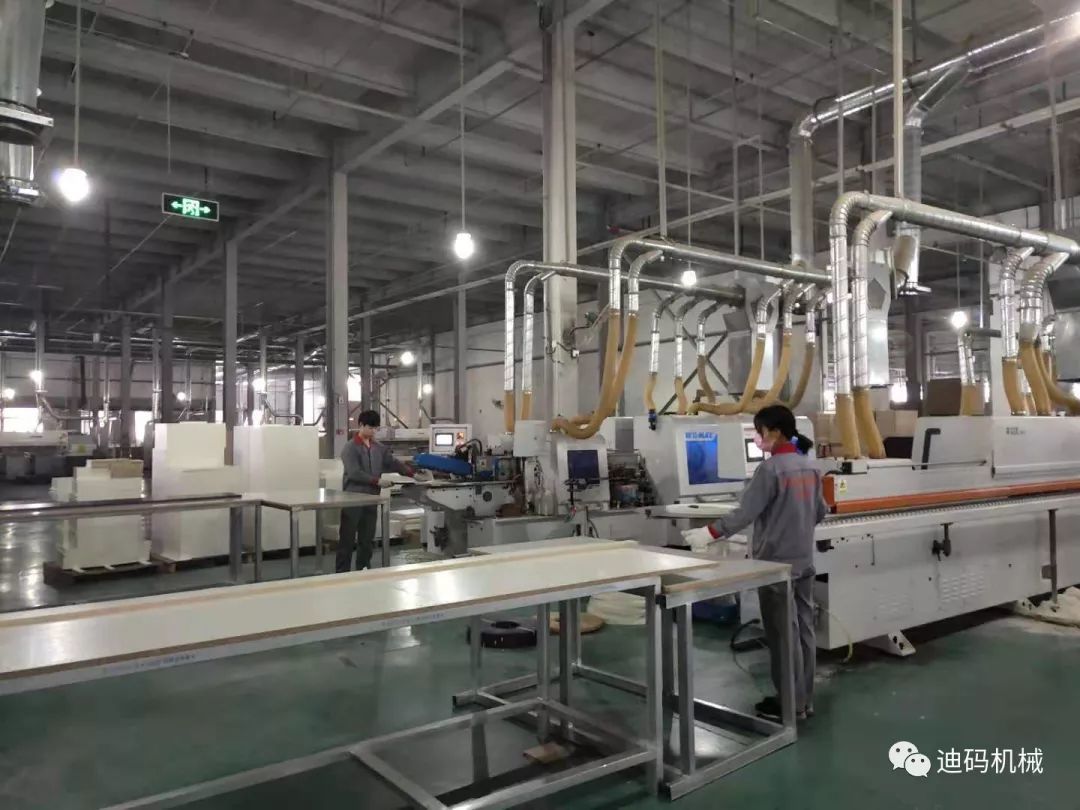 Highlights of Dima automatic edge banding machine:
1. Speed : PLC intelligent control system, the fastest feeding speed is 23m/min , which improves production efficiency.
2. Qi head automatic lubrication system: ensure the smooth operation of the head mechanism and improve the service life of the parts.
3. Tracking trimming (patented technology) : Milling at right angles into a circular arc makes the edge of the wood more beautiful and smooth.
Dima double-end edge banding machine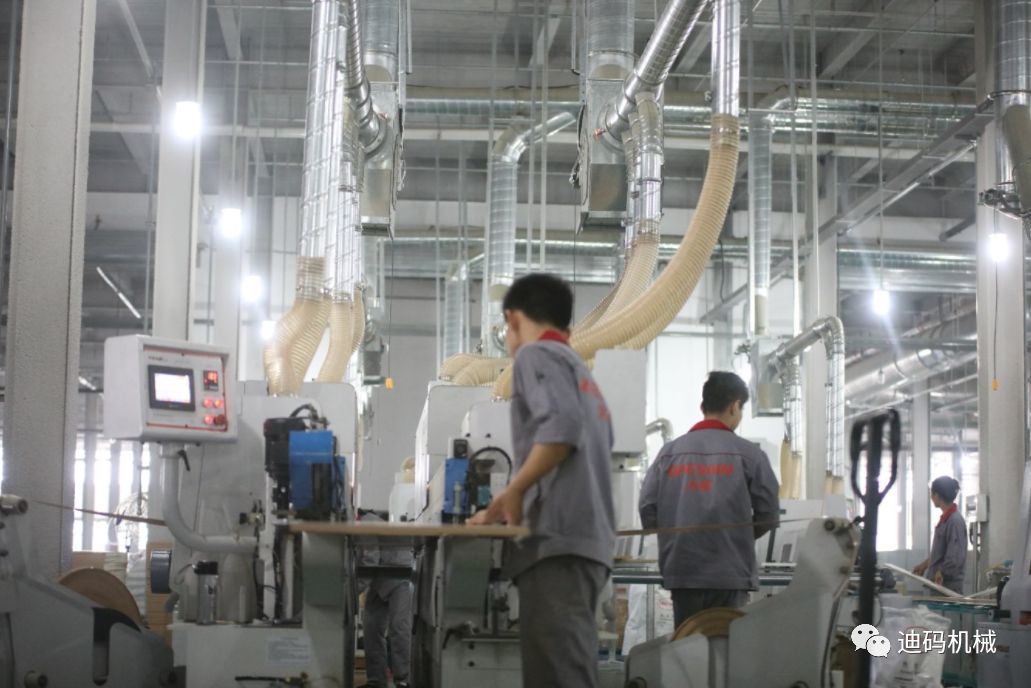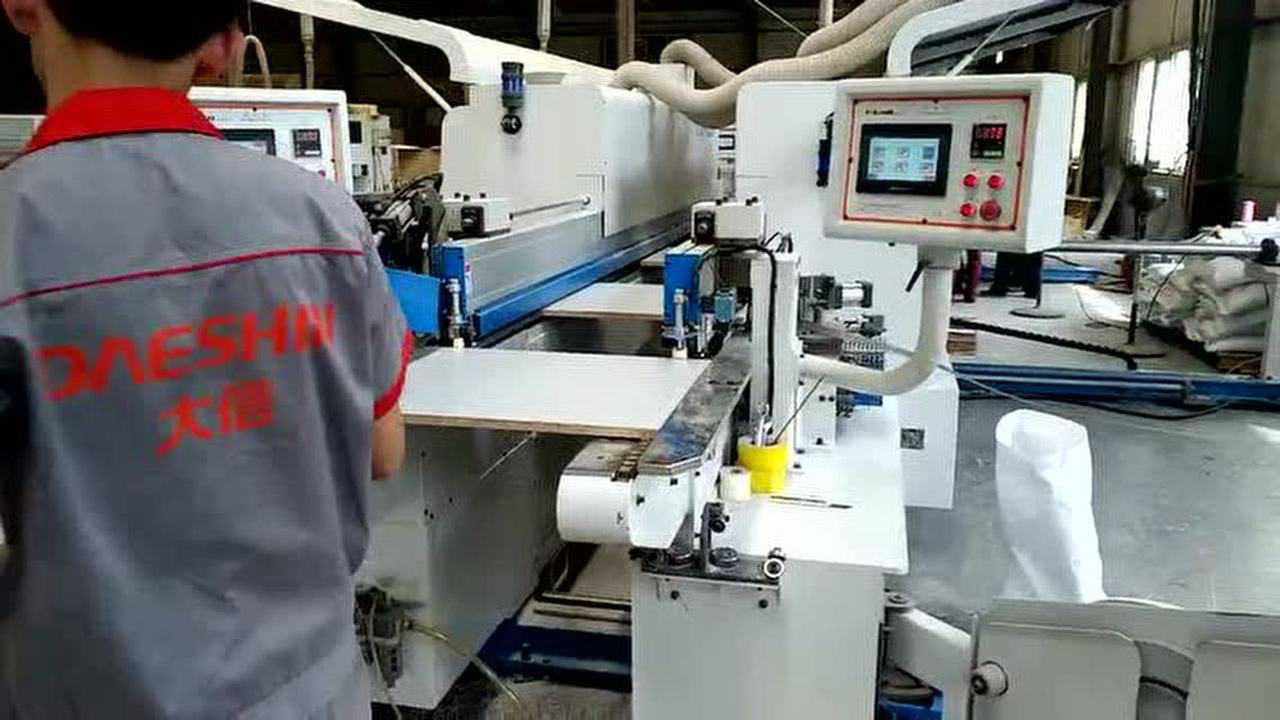 Highlights of Dima double-end edge banding machine:
1. A heavy-duty double-end linear automatic edge banding machine pioneered in China with complete functions. The plate width adjustment is controlled by ball screw drive, with high-precision automatic positioning. It can realize bilateral synchronous edge banding of wooden boards, and is a necessary equipment for large furniture enterprises to adopt high-efficiency automatic production lines.
2. Dima double-end edge banding machine is the best choice for integrated automatic production line, and its good stability and controllability are the guarantee of efficient automatic production.
3. Dima double-end edge banding machine is not a simple superposition of two single-sided edge banding machines, but also a device with heavy-duty lateral movement bracket and precise position control drive system integration. Its control interface can be easily and reliably integrated with the production line control system.
Service Hotline